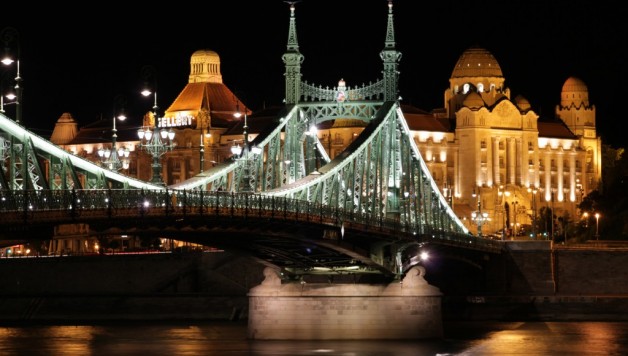 Leaving London behind …. the best cities for a weekend city break
Published On April 23, 2015 |
Travel
Leaving London behind … the best cities for a weekend city break
The good thing about either living in London, being close to London, or even visiting London is that it is easy to get elsewhere from there, relatively cheaply. Being an island, England is close to the whole of mainland Europe, and usually in a couple of hours you can be transported from the capital to a whole other country and city.
There is a huge amount of choice but I have several favourites – see if you agree.
1)     Barcelona
Vibrant, loud, classic, cultural, and downright sophisticated, Barcelona isn't just about the Nou Camp football stadium and tapas, in fact you'll find shopping, nightlife, fantastic restaurants, and a real café culture here, which pretty much means relaxation in a very classy surroundings. The beautiful cathedral, Las Ramblas, and yes, the football stadium are all must visits, but there are fantastic beaches in easy reach, as well as reliable and fast transport links to other parts of Catalonia. For a definite tip – try the paella here, it's the best you'll find anywhere in the world.
2)     Paris
City of romance, the Eiffel Tower, and Mickey Mouse, Paris is quick and easy to visit from London, either by Eurostar train or by plane. The Louvre is the world famous gallery that begs for a visit, as well as a cruise down the River Seine, a bit of serious fashion shopping in one of the many designer stores, and as we mentioned, Disneyland Paris right on the doorstep. Anyone into shopping, arts and sophistication will love the French capital, and for a spot of romance, I don't think there is anywhere better.
3)     Marrakech
Morocco's tourist friendly city is a hypnotic blend of scents, sounds and scenery, with mountains, deserts and souks to explore and experience. There is something in the air that is full of mystery, and to say it is so close by, with many low cost airlines offering cheap flights, Marrakech really does feel like a much further away part of the world. Street foods are delicious and cheap, and a good way to eat on the go, whilst exploring the rest of the city, and haggling on the markets, or in the souks, are where you'll find most of the tourists.
4)     Istanbul
Turkey's huge and bustling metropolis is only four hours away from London, and again, many low cost airlines head in that direction. The beauty of Istanbul is not only in its scenery but also that it is the only city in the world to straddle two continents, with a section in Asia, and a section in Europe, joined by the huge Bosphorus Bridge. The Hagia Sofia, Blue Mosque, Grand Bazaar, and a Bosphorus cruise are just a few of the must do activities in a city that has far too much to see over the space of a weekend – a return visit is a definite.
5)     Dublin
Heading in the opposite direction, Ireland's capital is friendly, busy, and vibrant. Head to Temple Bar for a pint of Guinness and enjoy the craic, or into one of the classier bistro-type bars around the city. A very green city, with bridges and architecture, you can also get out into the countryside relatively easily, with friendly locals happy to tell you how to do just that, and where you can visit.
London itself is of course one of the top city break destinations, but if you're wanting to get away for a weekend, you'll find low cost airlines heading all over mainland Europe, for a low price tag.