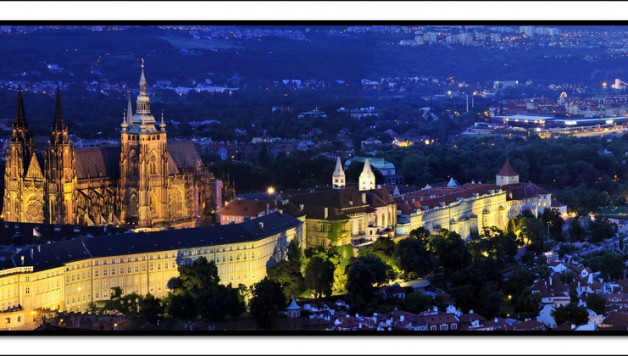 A weekend in Prague
Published On May 27, 2015 |
Travel
About fifteen years ago, Prague was the top place for a stag-do or hen-party. It was cheap, easy to get to, it was cheap, lots of fun, and it was cheap.
Thankfully the raucous stags and hens have moved on, but Prague remains an extraordinary city and perfect for a quick mini-break from London.
The Prague that you have come to see is the baroque Old Town with its cobbled lanes and medieval mystery.
This is postcard Europe as you have always imagined it, the kind of city that would be populated by Disney princesses and the occasional wicked queen.
You are going to want to stay in the Old Town, there's a range of price options available, but being able to wake up in the morning and go for a walk around this magical piece of history is essential.
I always seem to be hanging around the huge Astronomical Clock which is a feature of the town hall in the main town square that is at the heart of Prague's Old Town. It's the best place to arrange to meet anyone, and on the hour there is a display of the 12 apostles. You can climb the tower of the town hall for spectacular views.
The Old Town does get really busy and you will feel a little overwhelmed by the multitude of tour groups following their guide along – a flag or umbrella held aloft. That is perhaps the one downside of the Old Town – in some ways it does feel a little unreal, like a theme park. Unlike some of the other old cities in Europe you don't really get the impression that anyone lives or work in the Old Town, but it has been beautifully preserved.
The history of the Jewish culture in Prague is long and fascinating – worth doing a bit of reading before you get there. One of the things that is definitely worth checking out is the Old Jewish Cemetery – it opened in 1439 and closed in 1787 and during that time about 200,000 people were buried there. It is such a small space of land that the graves were created on top of each other, it has to be seen to be believed. Ironically, this cemetery only survived the Nazi occupation of Prague during WWII because Hitler ordered that it be saved to form part of a museum after all of the Jews had been extinguished. A going spot for some quiet reflection.
If you have time you should definitely try and explore beyond the Old City, there is a lot more to Prague beyond the postcard. Neighbourhoods such as Vinohrady and Bubenec still have that touch of medieval magic but you start to escape the crowds of tourists and feel a little like you are discovering the real city. If you're looking to see more of the region, there are relaxing river cruises that start in Prague and make their to Bratislava, Vienna and a few others places before ending up in the equally awesome Budapest.
One of my favourite things to do in Prague is to find a nice little bar near the city's Vitava River and enjoy a beer in the sun. The beer here is really good – and cheap!