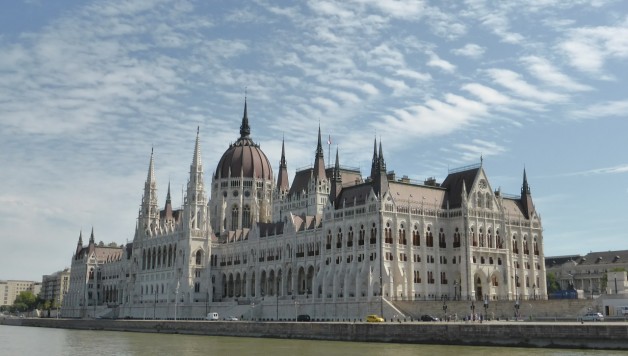 Making The Most of What Budapest Has To Offer This Summer
Published On April 13, 2015 |
Travel
Summer is the best time to experience the Hungarian capital of Budapest as there are so many al fresco activities that you can enjoy. In summer, the weather in Budapest is almost guaranteed to be hot and humid, and lasts from May to the middle of September. Here are five other reasons why Budapest makes a great summer travel destination:
 

1. Beautiful Parks and Open Spaces

Even if you haven't got much money, you can still have a good time in Budapest as there are so many beautiful parks and open green spaces – that are completely free of charge. Budapest is a city that is divided into two parts; Buda and Pest, with the famous Danube river bisecting the two. The terrain of Buda is much hillier than Pest; the hills mean that there are many places with views that will take your breath away. The largest park is the City Park – always a firm favourite with children as there is a playground, amusement park and even a zoo. The City Park Lake is also popular for rowing in the summer. Other parks in Budapest include Gellért Hill, ideal for tranquil walks and wonderful views, and Károlyi Garden, which is an entrancing small park filled with many rare plants and offering respite from the hustle and bustle of the city centre. 


2. Amazing Outdoor Swimming Pools

Budapest is often very hot and sticky in the summer and many feel that the best way to cool down is by having a dip in one of Budapest's many outdoor swimming pools. Palatinus is situated on Margaret Island and has eleven pools with various features, such as thermal pools, and two pools just for children. Csillaghegyi is located in the side of a mountain and consists of two pools that are built into terraces cut into the hillside. 


3. Nightlife

Budapest has a lively night scene all year round, but there can be no doubt that it really comes into its own in the summer, when there are numerous outdoor bars and clubs for late night partying under the stars. Budapest is a pretty safe destination for travellers, but don't forget to ensure you have adequate travel insurance, for extra peace of mind. 


4. Eating Out

Eating out is also very much al fresco in the summer months. Many restaurants and bistros have outside seating, where you can enjoy Hungarian specialties, such as goulash, and other less-known stews, such as a vegetarian mushroom stew served with delicious little dumplings. Many restaurants are located along interesting riverside locations, which are perfect for people-watching, soaking up the sun and enjoying the relaxed atmosphere. 


5. Festivals 

Every summer, festivals abound in Budapest, making the city perfect for lovers of music and culture. Fans of classical music will love the Vajdahunyad Castle Summer Festival, there is the annual Jewish Summer festival and, of course, every summer the Hungarian Grand Prix is held in the streets of Budapest. 
This post was written in association with Bupa.