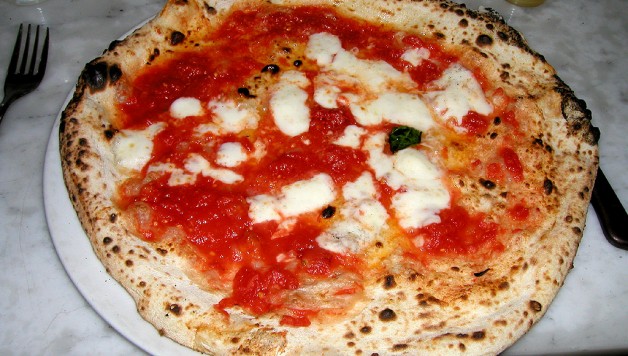 Weekend Itinerary to Naples
Published On July 3, 2015 |
Travel
When you are visiting the city of Naples, your itinerary should include more than just the city centre itself. There are so many things to do and sights to see that you will almost inevitably have to make choices and leave some things for the next visit. If you only have two days to spend – a weekend, say – here is a suggested itinerary to follow to make the most of your short visit.
Day 1
You should definitely start your weekend by exploring the city of Naples (Napoli in Italian). This city is as Italian as they get; filled with character, museums, piazzas, pizzas and history. Make sure to begin your day with a Neapolitan coffee. Be prepared though, it is a very strong kind of coffee with lots of sugar! Suggested places to grab a cup are Gran Caffè Aragonese, Mexico and Instramoenia Caffè Letterario. When you are fueled up, you should start your walk around, across and through the maze that is the Old Town (Centro Storico). Make sure to at least try and find the Piazza del Plebiscito – with the Royal Palace of Naples –, the Duomo, the San Carlo theatre – a UNESCO World Heritage Site – and the Via San Gregorio Armeno. There are several piazzas and vias to see and explore as well as several restaurants serving local specialties. Two famous pizzerias in Naples are Di Matteo and Gino Sorbillo. Going for a meal in Nennella is highly recommended as well. It is run by a family and is authentically Italian. For nice view of the city and the Vesuvius in the background you should take the cable car up to the Castel Sant'Elmo.
Head inland in the afternoon to Pompeii and the Vesuvius. This famous archaeological site is a UNESCO World Heritage Site and it would be a shame if you missed it. Take a tour and learn about the disaster that took place here more than two millennia ago. If you have time left and feel in shape, you could even attempt the climb the volcano. After a shower in your ho(s)tel, head to the vibrant Piazza Bellini for a relaxing drink.
Day 2
Get up early for a trip to the gorgeous Amalfi Coast, Sorrento and Capri. The coastline here is world-famous and you should make visiting and exploring the island of Capri the highlight of your day. While actually staying on the island is ridiculously expensive, visiting doesn't need to be. You can easily get there by ferry from the mainland. Capri Town is an Italian town with small narrow cobbled streets, craft shops and boutiques. You can travel around the island – which is not that large – by bus. This is a great way to explore the villages and get to viewpoints and beaches. The town of Anacapri is worth going to and there you can take a chairlift to the highest point on the island. The views there are incredible. It is highly recommended to look for a beach and spend some time relaxing and going for a swim. The beach at Marina Piccola would be a nice suggestion. Another popular place to visit on Capri is the Blue Grotto (Grotta Azura), which can be reached by boat. Boat trips start in Marina Grande.
After making your way back to Naples in the evening, head to yet another one of the great restaurants in Naples. For something else than pizza, you could go to the classic Trattoria del Buongustaio.
Getting to Naples
Various budget airlines fly to Naples e.g., Monarch Airlines. You can also get to Naples via boat from Sicily and Sardinia (great for beach lovers!).
The official Naples tourism site has info on train and bus travel to Naples.