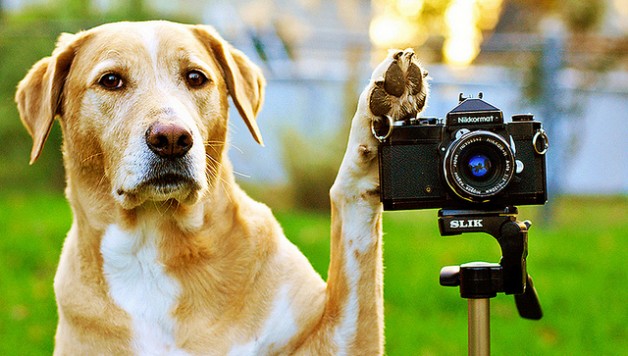 Travelling with your Dog.
Published On July 23, 2014 |
Travel
Here are some tips for travelling with pets.
– Pick trips that are going to be fun for you and your dog e.g., places with plenty of green space and not too hot for them to run around in comfort.
– If you don't usually take your dog in the car, do some test runs of taking your dog on trips across town. See how your dog copes. Does it seem like an enjoyable experience for them? What seems to make them calmer and more comfortable in the car? If you usually travel in your car alone with your dog, how does you dog cope when you're bringing a friend along?
– Try to never leave your dog in your vehicle while you run into a store to do an errand/s, especially if it's hot or cold. Often errands can take longer than you expect, especially when you are travelling and unfamiliar with the town you're in. Other shoppers may report you to authorities if they notice your dog has been left in the car and are concerned. If you're travelling alone with your dog, it's probably going to be easiest to keep a cooler in the car so you don't need to run into stores along the way for cold drinks etc.
– Don't drive illegally while your dog is in the car. We saw a car with a dog in it being towed the other day. That dog was surprisingly calm but it's still not an risky experience you want to put your dog through. Drive safely with the dog in the car – e.g don't allow the dog to pace on the back set or jump back and forth from the back to the front of the car.
– Seek out accommodation that's marketed as pet friendly or where you're dealing directly with the owner and can talk to them about whether they're happy to accommodate your pooch. It's not just low end and extended stay motels that are pet friendly these days – you can find deluxe & luxurious pet friendly cottages in Cornwall, as an example. If you notice a hotel says "pet friendly" check about extra fees and if there is a limit on the weight of the pet. Seek out the fine print. Pet fees can be EXCEED the cost of the room rate in some instances, even if the hotel markets itself as pet friendly. Other times, pets may not incur any extra charge. If you're wanting to stay somewhere like Planet Hollywood in Las Vegas, you can bring your under 50lb pet and stay in a pet friendly room, but it will cost you a $75 a night pet fee. Of course you might think about trying to sneak your pet in, but don't. There are usually heavy penalties for doing this and it's not fair to other guests who have allergies and may be using the room after you.
– If you're going to be visiting a city, research local dog runs which will usually be located within city parks. This can be a great way to meet people during your travels. Check out the Yelp reviews of the dog run. If it's popular on Yelp, it'll probably be a great place for a social outing for both you and your dog.
Photo Credit: Creative Commons, U.S Army