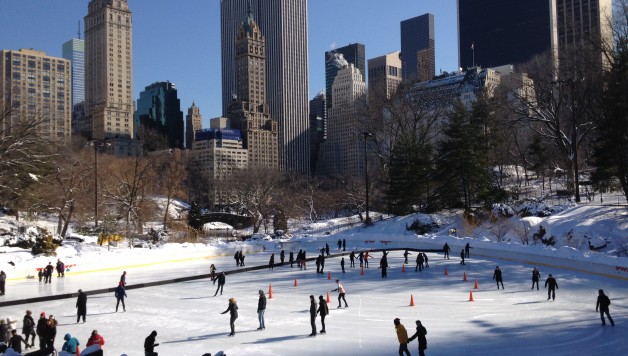 Setting up house in another country
Published On April 7, 2016 |
Travel
Being an expat and actually living in a foreign city is a super exciting thing to do. I should know because I've done it! It can also quite challenging when you realize that everything you took for granted back home works differently, or there are extra hoops to jump through, like when setting up your basic services like internet and electricity. For example, getting asked for a backup phone number/contact person when you're in a new city and don't know anyone well enough yet to ask.
So, where can you get the info. you need?
1. Other expats.
Talking to other expats has the advantage that they've already been through what you need to do and might know things like which banks are friendly to foreigners setting up accounts or how to get your credit history established. You want to take care not to end up only making friends with other expats though. It's not what you're there for.
2. People you work with.
The people you work with will have local knowledge but they might not be able to easily put themselves in your shoes as a new arrival. They might not remember what it is was like to set up phone service etc and might not be scared off by things like 2 year contracts. Locals will however often be helpful with tips like where to buy a car and what websites to look at for house rentals. They'll also be able to give you cost-saving advice on purchasing items to set up your apartment/house e.g.,local auction and second-hand goods buying and selling sites, and websites that provide free shipping. We found our sublets in NewYork on Craigslist but you have to be very cautious if you do this.
3. Online forums and blogs.
Online forums and travel blogs will often have gems of information, like where to get a SIM card for your phone without a contract. Some of this information will tend to get regurgitated from blog to blog, because bloggers tend to use other blogs for their own research before they land in a country, and use the advice of other bloggers.
4. Guides, help centers, local newspapers and magazines.
Once you've gotten all your basics sorted you'll want to explore. Local newspapers, magazines and websites will often provide guides and info. on weekender destinations and entertainment around the region. Events websites and email lists can also be a great way to find out about special events, museum exhibits, touring bands and anything that's going on. In some cities there are neighborhood specific email lists or blogs, just for events in that neighborhood. For example a great website for free/cheap things to do in New York is The Skint. You can subscribe for free and get a daily email of what's on.
5. Trial and error.
Research and asking others will only get you so far until you need to just try stuff and see if it works / see if it's good. This is the way you'll find hidden gem coffee shops, bars, or beaches, and conversely what destinations are, to you, overrated or too touristy.
Even if it takes a little while to find your feet and make friends, remember why you're doing it and have as much fun as you can.
Image is of Central Park, New York in early February 2015.