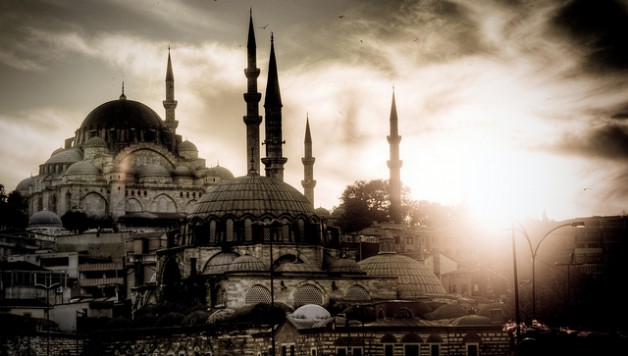 How I found a place to live in Turkey
I have recently had a bit of a logistical nightmare. It's over now, I can talk about it without stressing, but thankfully I now have a roof over my head, when before it was starting to look like I might be sleeping on the beach.
I have recently moved over to Turkey for the summer, and the biggest problem I've had to deal with is finding somewhere to live for the duration of my time here. You might think that's easy, but in a country where everything is so laid-back it's practically horizontal, and everything can be done 'tomorrow', finding somewhere to make my home has been difficult to say the least.
Despite that, I have found somewhere, it is decent, and from this little experience I have honed a few tips to share. I have also developed quite the sense of achievement that I managed to do all this on my own, without the help of some do-gooding stranger; even though you could argue it was all about being in the right place at the right time …
Do your research before you leave home
I scoured property rental websites for months before I left the UK, and sent out countless emails too. Okay, so this didn't do much good because nobody was all that interested in replying, but I did find a few useful contacts from this, and when it came to me flying over here, I had arranged appointments with a few emlaks, or estate agencies, to discuss my needs on arrival.
Befriend a local
I'm not suggesting you grab the first random you come into contact with and persuade them to help you, because you need to be quite selective with who you trust, but chatting to the guy who regularly serves you coffee in the morning, or the girl who stands at the bus stop with you, could just find you an ally. It is always easier for locals to find apartments and houses, this is something I've discovered, and a lot of the time they will get them cheaper than a tourist would.
Book a hotel for at least two weeks when you arrive
I stayed in a hotel for almost a month, but I could have moved out sooner had I not been a slow-coach about things. If you book a cheap hotel or apartment then you have a safety net of not having to rush and grab the first thing that falls into your lap. Being a little calmer about the whole situation will also focus your mind better, so having somewhere to lay your head at night will be beneficial! Also treat this as a holiday period, because once you move into your new abode and real life starts, you might not have the money to enjoy all the perks of being a tourist.
Things move at odd paces in Turkey
If you are wanting to move to Turkey, then you'll probably become hugely frustrated with the fact that nothing is done quickly generally, but then when the wheels are in motion it can all happen in a flash. It's a total contradiction and it can wind you up to the point of distraction, but the key is to remain calm and try and go with the flow. Basically living in Turkey is like this as a whole, and the first thing you have to leave at the airport is your sense of rushing. The same can be said for finding somewhere to live – I was sat drowning my sorrows in a bar, fretting about not having anywhere to live, and then literally five minutes later I was tipped off about an apartment down the road, I'd met the landlord, put down a deposit, and I was moving in the next day. Only in Turkey!
Don't pay huge deposits, and only pay rent monthly
You have to have your wits about you, whether you're male or female, so if your landlord or landlady tells you they want 6 or 7 months' rent up front, say no. Pay your rent monthly, and if they do insist on a chunk up front, get your rental contract drawn up, and give no more than three months. As far as deposits go, this should only be one month's rent in hand, which you should get back at the end of season, so if they ask for a stupid amount, again say no.
Good luck!