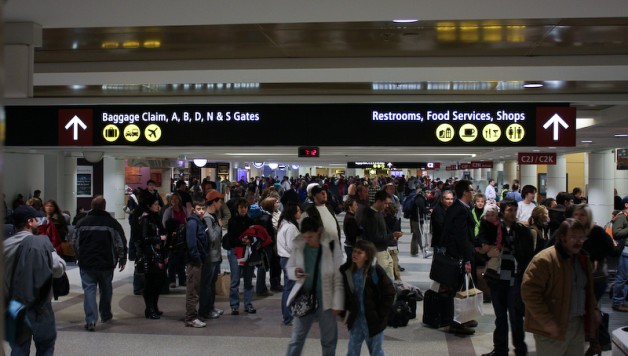 What I packed when I moved to Turkey
Published On May 5, 2014 |
Travel
Packing is a nightmare, do you agree?
Whether it's a holiday, a weekend away, or worse still, moving out, figuring out what you will need for a set length of time is rather difficult to say the least. Without running the risk of sounding sexist, I'm a girl, and I don't travel lightly at that, so you can imagine the nightmare I had when I decided to up sticks and move to Turkey for the summer.
Talk about packing nightmare.
Excess luggage charges are expensive, and it's best to avoid them as much as possible. You also have to be sure that you check your luggage allowance with your airline, and if you are going to be overweight, make sure you're not over the limit the airport workers are allowed to handle.
For me, I booked 26kg of hold luggage, and had 10kg hand luggage. This was nowhere near enough in hindsight, but because I had to get to the airport on the train, I didn't want to give myself a hernia or a bad back.
Looking back on my packing choices, I know that if I had the time again, I would do several things differently.
I didn't pack enough clothes!
At the time of putting everything into my case, I thought I had enough clothing options to last me. It turns out I was wrong. Maybe it's just because I'm a little picky and like choice, but I don't feel I have enough, and I'm washing often. I travelled at the end of March, and at the moment the weather here is still very changeable, so in hindsight, a jacket would have been sensible! Of course, I wasn't sensible, and figured the sun would be here soon and I'd be boiling, which isn't a thought to keep me warm when it's Baltic at night.
I took too many accessories
Again, this is my fashion conscious self being a little too eager, but I took far too much jewellery, shoes, bags etc. For anyone planning on moving, believe me, you can pick this kind of stuff up wherever you move to, save the space!
My laptop and tablet have saved my life
I bought a Kindle Fire before I came out here, and I can't explain how glad I am. I throw it in my bag and I can surf the web, read, do whatever on the go. It's small enough and light enough to take wherever. My laptop is my lifesaver from a work point of view.
Chargers, chargers, chargers!
Take spares, believe me, you will need them. I have lost two phone chargers in the space of four weeks, and that is someone who is overly cautious about most things. Take spares, and also take spare plug adapters, just in case.
Home sweet home
I am glad I took a few homely things with me, and by that I mean photos from home, a blanket, a few things to make my new apartment look like it's mine, and not just a rented room. You don't have to take lots, and you should keep these things light because at the end of the day they are ornamental, but photos and comforting things like this will help you through those homesickness moments, which everyone has from time to time.