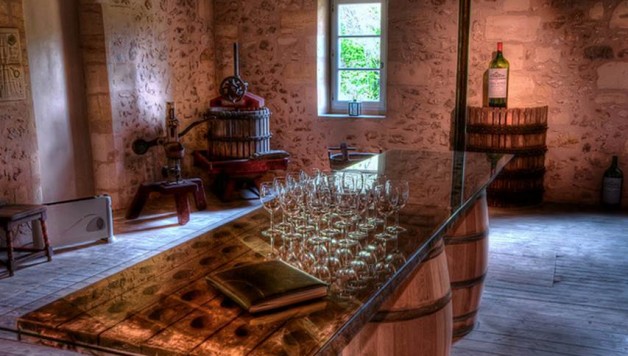 Explore the World of Merlot on a Wine Tour
Published On June 2, 2015 |
Travel
Wine tourism has been increasing in popularity recently and this holiday option provides wine lovers with the opportunity to sample their favourite wines while explore the wine producing countries.
Wine is one of the most popular drinks in the world and the US population alone drank 2.9 billion litres of the stuff last year. Combining wine with travel has proven an excellent business idea to and has provided an additional source of revenue for wine growers and the travel industry.
Merlot is one of the most popular of the many varieties of grape and is grown across the globe. If you're a Merlot lover you shouldn't have any trouble finding a wine producing region to travel to in order to indulge your passion or simply indulge yourself on a bottle of Merlot at comfort of your own home by buying it online from Tesco Wine.
Merlot around the world
One of the earliest recorded mentions of Merlot was in 1784 when a Bordeaux official labelled wine made from this grape. The name is thought to originate from the French translation of 'blackbird' due to either the grape's dark colouring or because blackbirds were attracted to the grapes. France is one of the major Merlot growing countries with nearly two thirds of world's Merlot growing regions.
Thanks to the grape's ability to grow in cold and hot soil it is one of the most popular varieties produced around the world including European countries such as Switzerland, Hungary and Bulgaria as well as the U.S. and Latin America.
Tracking down the grape
As this type of wine is one of the most widely produced it isn't too hard to find a wine tour focussed on Merlot. In fact with the diversification of travel options available it shouldn't be too hard to find a tour of your favourite wine vineyards to suit both your taste and budget.
If you're stateside and looking for some Merlot tasting wine tours then you'll find them in California, Long Island, Washington, Oregon and Virginia. Latin American destinations include Chile and Argentina whereas further north in Mexico it is primarily grown in Baja California.
Consider the wine cruise option
Wine cruises are a very popular holiday option and give wine lovers the opportunity to travel to a number of different wine regions within one trip. Many of these cruises are specifically themed around wine and will include tasting classes where you can learn about the different wine varieties from the experts.
European wine tours offer trips to the major wine growing regions of France, Italy and Spain as well as to Eastern European countries such as Croatia, Bulgaria and Slovenia. There is a huge amount of world-wide options available when it comes to wine touring including South Africa, Russia, Australia and New Zealand.
What's on offer in the wine tourism world
Variety is the name of the game when it comes to wine and the activities on offer on a wine tourism holiday. Most will come with wine tasting and producers will of course sell their wines to the customer. Some wineries will offer tours of the vineyards and cellars along with a look at the production process.
Other holiday options include combining wine with different types of food and you can also book accommodation for longer stays and take extended tours of the region you are visiting.
Consider this fast growing holiday option if you're looking to explore some of the world's most stunning regions combined with the chance to enjoy some delicious wines and learn more about your favourite tipple.
Author Bio:
This post was written in association with Tesco by Clarissa Penny, a wine critic and Merlot lover based in London.
Image by Erik Soderstrom, shared under a Creative Commons Licence