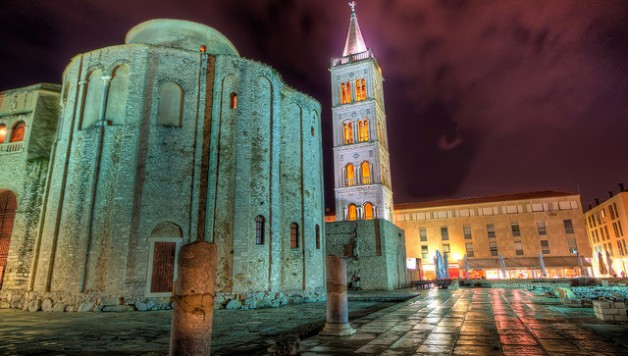 What to Pack for a City Break
Published On June 25, 2017 |
Travel
Escaping to the city is an exciting break from normality. Whether you choose an action packed stay, a cultural break, or whether you decide to hit the shops and enjoy a few cocktails, the fact remains that a break from hum-drum is always the best medicine.
There are many cheap flights heading to different cities worldwide, and even if you just head off for a weekend or a few days, it is possible to find a bargain deal. Despite that, what do you need to pack?
I guess it depends on the time of year you're heading off, or where you're going to, but there are a few staples that should be in your carry on bag, or suitcase if you choose to take one.
1) A glam outfit – Male or female, you need a glitzy outfit for a city break night out. Whether it's clubbing or a fancy meal, make sure you have one outfit in your luggage that will take you from day to evening with extra sparkle.
2) Comfortable day shoes – Cities equal walking and bustling public transport. You don't want to be negotiating this in heels or uncomfortable shoes. Take plasters if you need to, but wearing a comfortable, yet stylish, pair of day shoes will save you a lot of pain – literally.
3) A cardigan/Jacket/Coat – I would suggest wearing this to travel in, to cut down on space and weight, but take a throw on jacket or something akin to that, because evenings can get chilly, and there's no bigger mood breaker than constant moaning of 'I'm cold'.
4) A good camera – I recently upgraded my phone, simply because the camera was better on the new one, and now I don't need to take a separate camera when I travel. If you can do this, I'd recommend it, however, make sure you have something to capture those memories on, and preferably a separate memory card just in case you fill up the first one.
5) Phone charger – This is a must! Never go anywhere without your phone charger, especially if you have an iPhone with a dodgy battery, just like I do! Being stuck without a phone for days, or having to search around for a shop that sells the right charger will not only cut into your city time, but also cost you funds that could have been used to much better effect.
6) Mix and match outfits – To save space, and to save getting dressed time, I always take clothes that I can dress up or down, depending on the occasion.
7)  Back up funds – Cities mean shopping, and if you don't have the money, that can be quite the depressing time! I always take my credit card away with me, yes, it's dangerous, but in the even of a must buy item, I know I can get what I want and sort it out when I get home. Give yourself a budget though, and don't go over it!
8) Think light – Remember that excess baggage means more money, so think lightweight all the way.
9) Kindle – For those days when you're travelling, a Kindle is a fantastic investment, and it also means you can download a city guide onto your device, without having the trouble of carrying out a big book.
10) Swimwear- If your hotel has a pool, then you might be tempted to jump in after a long day's walking around the sights. Swimwear takes up no room at all and we all know that buying such a garment is never easy, so grab the one you're comfortable in from home and take it with you.