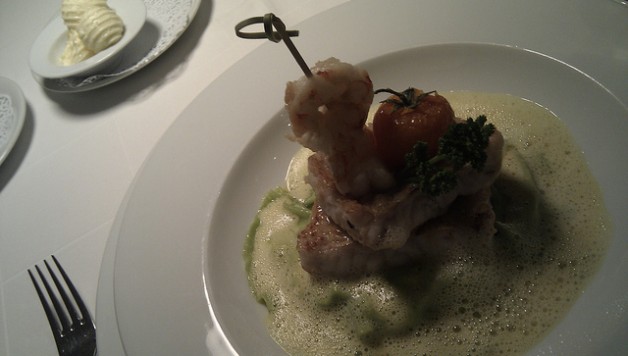 How to Dine at a Fancy Restaurant Without Feeling Intimidated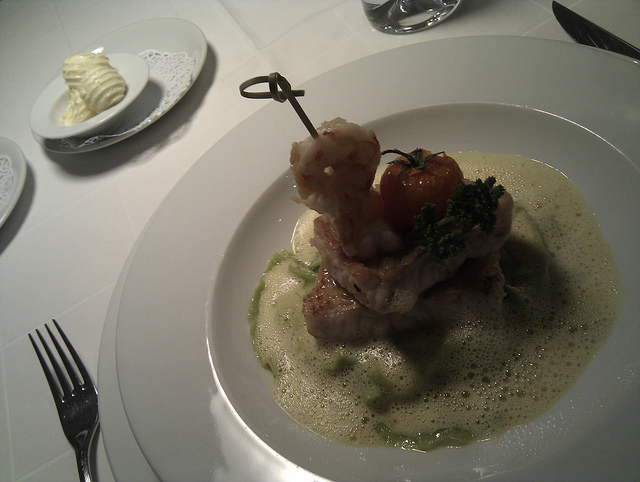 I don't know about you, but for me, when I walk into a restaurant that has more knives and forks than items on the menu, I automatically feel out of place. How many pieces of cutlery does one person need?
One of the other main concerns is the menu itself, because I like to feel full once I've eaten somewhere expensive, but if my plate consists of a tiny bit of food and a lot of posh looking greenery, I'm wanting to call at the chip shop on the way home, and don't feel in the slightest bit satisfied.
Despite that, there are going to be times in life where fancy restaurants come into play, so how can you make your dining experience as enjoyable and unintimidating as possible?
Do your research first
If you can, get online and check reviews ( e.g Trip Advisor and Yelp are good sites to look at), then you'll know more of what to expect, and nothing will be a surprise. Forewarned is forearmed, as they say.
Check the menu
If you can, get a copy of the menu first, so you can find out what is on offer, and you can choose your food beforehand, checking out what certain things are if you're not sure. The last time I went to a posh restaurant, I had to discreetly ask my friend what half the menu was.
Check the dress code
To avoid a total social faux pas, check out what you can and can't wear beforehand. It goes without saying that these places won't allow trainers and jeans, so dress appropriately and you'll feel like you fit in, and won't immediately start your visit on the wrong foot.
Cutlery!
Okay, so like we touched on before, several items of cutlery can be confusing, but the general rule is to start from the outside and work your way in. Google is your friend here!
Avoid anything messy
This isn't particularly fancy, but as an example, I love spaghetti bolognaise, but I avoid it like the plague when I'm eating out because I'm bound to spill half of it down my dress. To avoid any potentially embarrassing problems like this, stick to non-messy food and you won't have a problem.
Choose your company
If you go with someone who makes you feel more comfortable, then you will be more at ease and open to enjoying the experience. If you can't feel at ease, then at least pick someone with whom you can laugh at it with! If it's a date, checking out all the details beforehand will help you relax a little, in what is a pretty stressful experience anyway!
Relax!
Enjoy the experience as much as you can, because let's face it, not all of us have the money or time to be dining out at expensive, posh restaurants too often, so when you do, try and enjoy as much of it as you can. Remember that you're just as good as the other people who are dining there, and they're probably just as intimidated about the whole thing as you, they're just hiding it better!
Image by Ben Dalton under Creative Commons license