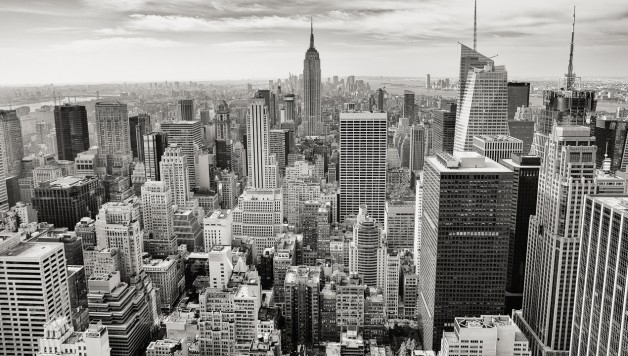 Classic New York Food Experiences Not to Miss
If you're going on a city break to New York, here are some classic New York food experiences not to miss.
Bagel with cream cheese.
Try a New York bagel. The best are arguably from Ess-a-bagel near the corner of 51st and 3rd Avenue in Manhattan. There are lots of bagels to choose from including classic plain, wholewheat, garlic, pumpernickel, rye, cinnamon and raisin if you have a sweet tooth, or if you're game, the famous New York "Everything" bagel, meaning it's topped with poppy seeds, sesame, garlic, salt, dried onion, and sometimes caraway seeds. Maybe be even more amazing are the different flavoured cream cream or creamed tofu toppings on offer. All are made with fresh ingredients with no artificial additives. There can be quite a wait around lunch time when the queue is out the door but I thought it was worth it for this authentic New York experience. I was staying locally and had a bagel 3 days in a row! FYI I found there was no queue around 4pm.
Delivery
You gotta do it.
Having food delivered to your apartment is a classic New York experience. It doesn't matter what it is, as long as a guy brings it to your front door and it's not pizza (since you can get pizza delivery anywhere).
A New York slice.
It's hard to get a bad slice of New York pizza, maybe unless you're right in Times Square. Even the $1 slices are pretty decent. Just make sure you're hungry since slices of pizza in NY are giant. If you want to eat your pizza like a real New Yorker hold your giant slice using one hand by folding it slightly (length wise) so you can get a grip on that puppy.
A Fro Yo
Fro Yo is a staple food stuff of every NY college kid. Prior to Fro Yo, NYers were all about Tasti D'lite, a low cal ice cream featured on shows like Sex and the City. You can still find Tasti D'lite but go Fro Yo. The biggest concentration is in the East Village, say over 2nd Avenue, under 14th st.
Fro Yo a great thing to do on a summer evening around 10-11pm when want to go out for a stroll and see what's happening.
Awesome Falafel from Taim
Delicious and great for vegans. I go there every time I visit NYC.
Two Manhattan locations : 222 Waverly Pl, and 45 Spring St.
What to Skip
Magnolia Bakery – yeah, that bakery made famous by Sex and the City. Not that good.
Anything super fad driven, like Cronuts. Stick to the classics!
A Reuben – the ingredients just sound gross.