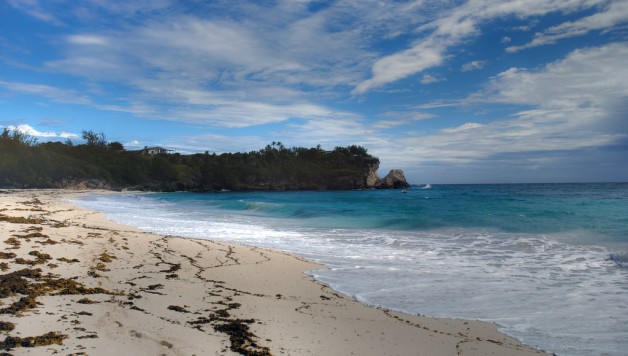 What to Check Before Committing to a Holiday Destination
In my view, the best way to travel is to mixup your travel styles. If you stay in luxury all the time you'll get accustomed to it and it won't feel special anymore. If you stay only in budget places, you'll get travel fatigue – a sore back from bad mattresses and crankiness from listening to noisy neighbors.
If you're going to splurge, what do you need to know before you hit the "buy" button, so that you know you're going to get what you pay for.
1. What's the total price? Are there any hidden extras or costs?
For example, taxes, compulsory surcharges and resort fees. Make sure you think about transportation costs if you're going to a resort that's out in the back of beyond and your only option for getting there is their $100 car service.
2. Are you going in the right season?
If you're going to a beach destination, you really don't want to rained in if you're paying a lot of money to be beachfront. Make sure the beach really looks the way it does in their photos. Look for the worst photo you can find of their beach.
Check the temperatures for your month of travel to make sure they're what you're expecting them to be.
3. What the cancellation policy?
Sometimes it's unavoidable that plans change. If you're paying a lot, make sure you won't lose 50% if you cancel.
I'm happy to pay a little more to book somewhere that has a generous cancellation policy.
4. Is there any construction going on?
A great way to ruin a luxury trip is to spend it listening to a hotel next door getting built from 7am till 6pm. Sometimes hotels will have their own construction going on and won't disclose it. Always check directly with the hotel, especially if you are going places that are undergoing lots of hotel construction e.g., Kuala Lumpur or Playa Del Carmen.
5. Is it orientated to kids, couples or singles?
Sometimes I don't mind staying in family orientated places and other times I'd rather not share the pool with a bunch of wee ones. Basically just find out in advance so you can weigh your options. Going somewhere orientated towards older travelers can be a lot of fun if you're travelling alone as older people are usually good to chat to.
6. What else is around?
Some places only have your one resort and nothing else to do. Even the best beach can get boring after a couple of days if you can't go on walks etc. In the Caribbean bigger islands like Barbados offer resort style accommodation but their is still plenty of opportunity for independent exploration and interaction with locals as well.
7. What are the bugs like? It's not jellyfish season is it?
Some destinations e.g. New Zealand's South Island West Coast, have bad mosquitos and sandflies at certain times of the year. Other destinations have virtually none. It will make a big difference to your trip enjoyment, trust me! This is especially true if the biting insects carry disease ( e.g Malaria or Dengue) and you get more than just an itch to worry about.